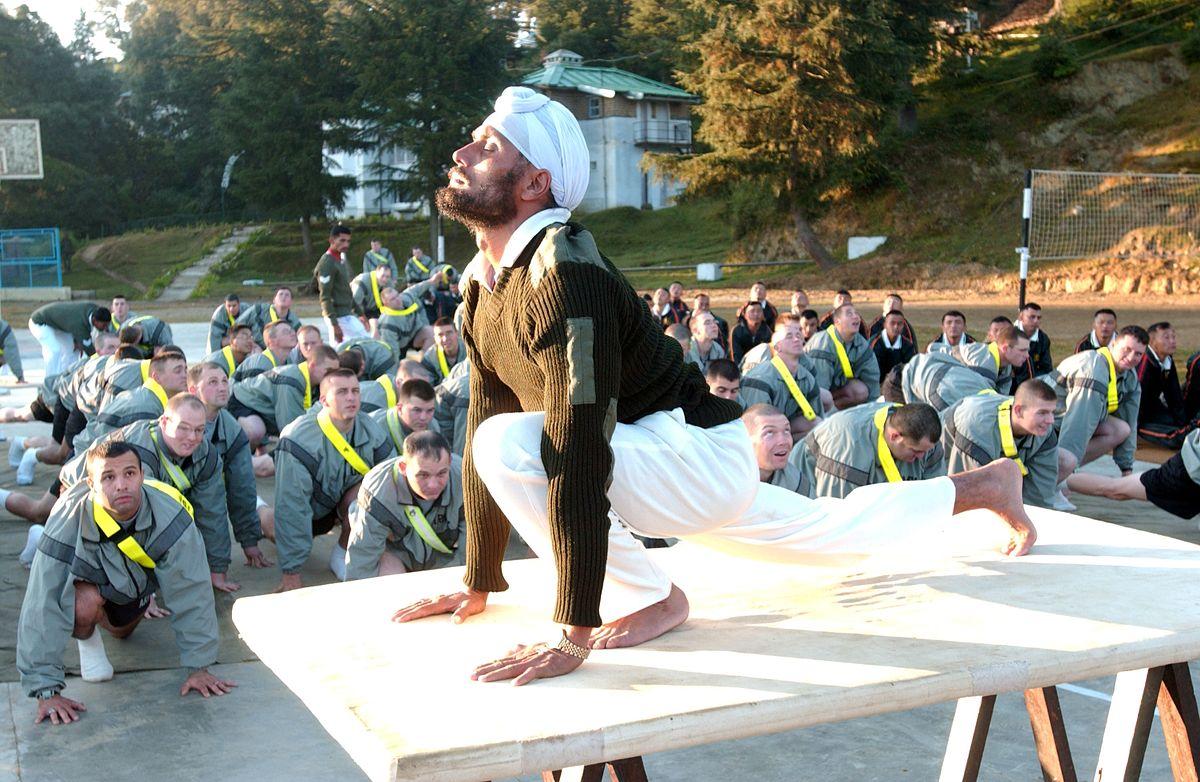 Prime Minister Modi's State Visit to Washington D.C. coincided with International Yoga Day, that was celebrated at the United Nation's Headquarters in New York City, with the Indian Prime Minister leading the ceremony.
International Yoga Day was celebrated on June 21st, 2023, promoting physical and mental well-being and highlighting the many benefits of practicing yoga.
It also coincided with the first Official State Visit of Indian Prime Minister Narendra Modi to the United States. India, the main proponent of United Nations Resolution 69/131, that proclaimed June 21st as International Yoga Day in 2014, took the opportunity to have their prime minister lead the celebrations and ceremonies.
Prime Minister Narendra Modi's stopover in New York City before proceeding to Washington was planned primarily because of International Yoga Day. The Prime Minister led a large gathering of yoga enthusiasts on June 21st, commemorating the ninth edition of International Yoga Day at the United Nations.
Yoga, an ancient practice that originated among Hindu sages, has evolved into one of India's most successful cultural exports, after Bollywood. With more than 300 million practitioners engaging in a wide range of poses and stretches across the world, yoga has become a popular practice embraced by approximately 36 million Americans on a regular basis. In addition, it has emerged as an integral component of India's diplomatic efforts.
The recognition and observance of International Yoga Day has grown tremendously since its inception in 2014. With yoga gaining popularity globally, this annual celebration serves as a powerful reminder of the numerous benefits it offers to individuals and society at large.
Yoga, which is now popular among regular Americans and Hollywood celebrities as a wellness practice, was once unknown in the west. The global rise of yoga can be traced back to 1893 when Swami Vivekananda addressed the World's Parliament of Religions in Chicago, an interfaith conference held during the massive World's Columbian Exposition (also known as the Chicago World Fair).
Over time, yoga underwent changes, and by the end of the 1930s, the revival of hatha yoga (a branch of yoga which uses physical techniques to try to preserve and channel the "vital force of energy") in India made its way to the United States. Previous stereotypical ideas of yoga as mystical and magical started to fade, and the yoga familiar to contemporary practitioners with its postures and physical exercises began to take hold.
Vivekananda's impact on yoga's modern iterations is undeniable, inspiring other Indian teachers to follow his path. In the 1920s and 1930s, yoga gained more interest in America through Indian immigrants who traveled the country, offering lectures and classes. By the 1960s, television and the counterculture movement further popularized yoga, leading to its incorporation into fitness routines. Today, yoga is a thriving industry in the United States, with institutions like the US military implementing it into their fitness programs.
The International Yoga Day celebrations in New York and around the world provided an opportunity for people of diverse backgrounds and cultures to come together and foster a sense of harmony and inclusivity.
The impact of yoga on America and the world has been immense. 36 million Americans practice an ancient Indian form of meditation and exercise, an incredible symbol for US-India relations!
As Antony Blinken said during Prime Minister Modi's State Visit lunch, "Here in the US, India is part of our daily lives. We enjoy our Jhumpa Lahiri novels over samosas. We laugh at the comedies of Mindy Kaling. We dance to the beats of Diljit at Coachella. We keep ourselves more or less fit and healthy doing Yoga"!
He was certainly right.
Aynur Kerimu is a participant in the Young Professionals Program at the East-West Center in Washington. She is a graduate student at Georgetown University studying Asian Studies at the Walsh School of Foreign Service, with a double concentration in Security and Economics in East and Central Asia.