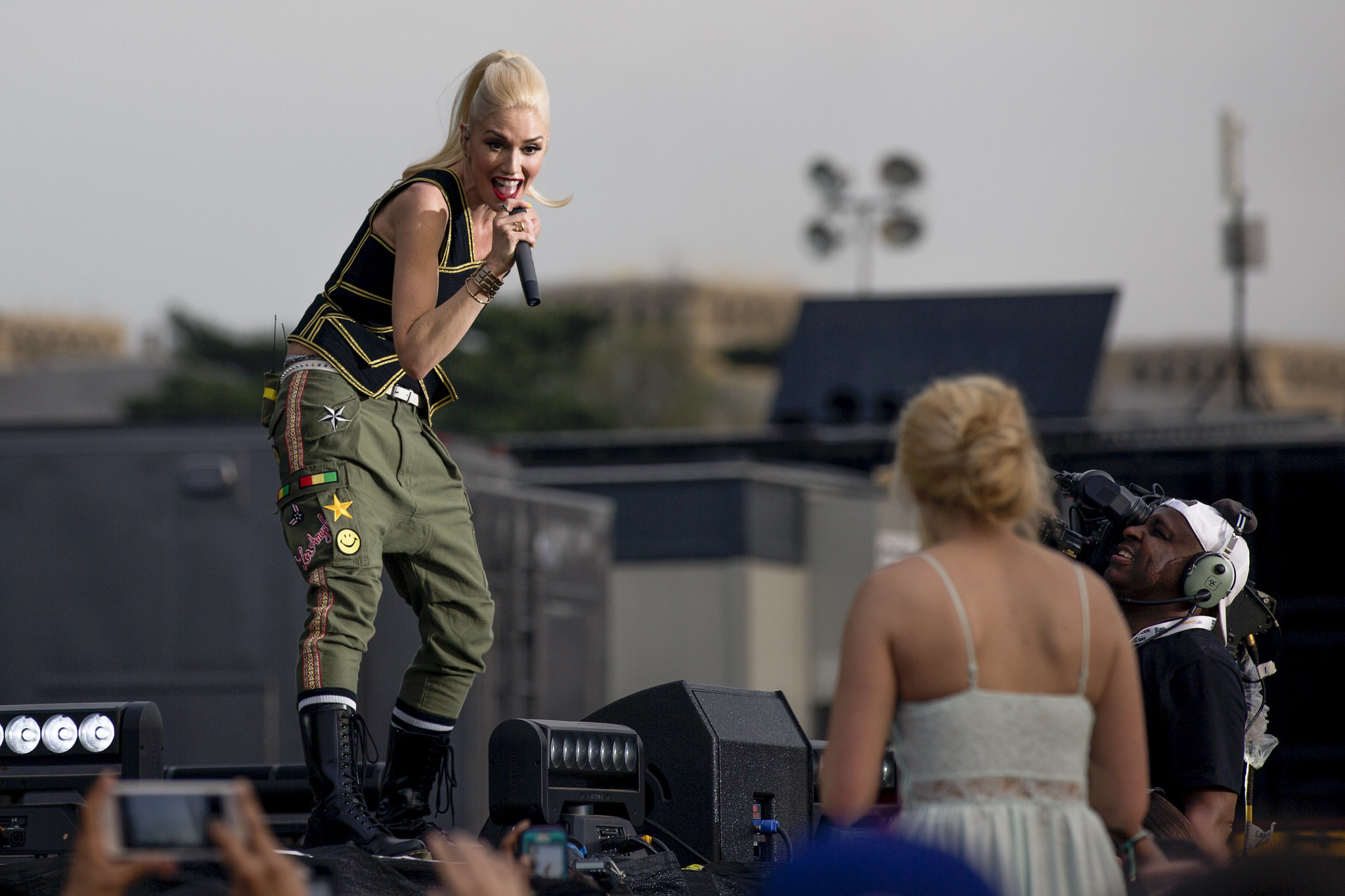 American singer Gwen Stefani was hit with controversy over accusations of cultural misappropriation, but the Japanese people whose culture was central to the dispute don't necessarily agree.
Japanese social media users have reacted with bemusement after American singer and fashion designer Gwen Stefani found herself embroiled in controversy over a magazine interview where she claimed to identify with Japanese culture because of the inspiration she has taken from the country's fashion styles.
Journalist Sasaki Toshinao shared a CNN Japan article on Twitter about the controversy and commented: "as a Japanese person, I really don't understand what's wrong."
何が悪いのか日本人の私にはまったくわかりません。日本を愛してくれて嬉しいとしか思わない。これを文化盗用だっていうのは、そもそも日本文化を従属的に下に見ているからでは。/米歌手グウェン・ステファニー、「私は日本人」発言で批判の的に https://t.co/EiwEzEy1kN</a&...; 佐々木俊尚 (@sasakitoshinao) January 13, 2023
The controversy erupted after Allure Magazine published an interview with Stefani on January 10, in which reporter Jesa Marie Calaor wrote that Stefani "said more than once that she is Japanese" during their 32-minute conversation. Calaor, who is Filipino American, added that Stefani's remarks during the interview had left her unsettled.
"I envy anyone who can claim to be part of this vibrant, creative community but avoid the part of the narrative that can be painful or scary," Calaor wrote, referring to the recent heightened level of awareness around racially motivated violence in the United States.
Allure's report said that a representative for Stefani reached out the day after the interview, indicating that Calaor had misunderstood what Stefani was trying to convey.
In 2008, Stefani launched a line of perfume products with the brand name Harajuku Lovers. The perfume bottles were shaped to look like dolls resembling Stefani and her four Japanese and Japanese American backup dancers, known as the Harajuku Girls. Harajuku is a district in Tokyo known for being a hub for Japanese youth culture and fashion.
Calaor's report was shared with approval among American social media users, many of whom accused Stefani of cultural misappropriation. Asian American researcher Erica Kanesaka said it was "disappointing that Gwen Stefani is choosing to double-down on her Orientalism in 2023."

It is disappointing that Gwen Stefani is choosing to double-down on her Orientalism in 2023. I remember how uncomfortable her "Harajuku Girls" era made me almost 20 years ago, but it wasn't so easy to share those feelings pre-social media. https://t.co/oCmU38Bu55

— Erica Kanesaka 兼坂えりか 🌸 (@EricaKanesaka) January 11, 2023
However, the same sentiment did not appear to be shared among the Japanese people whose culture Stefani was accused of commodifying.
"If a brand logo or artwork or something with unique value is being plagiarized, then I could understand the criticism, but I don't understand this," writer Suzuki Sho wrote on Twitter. "It's natural that cultures interact and new things are created."

米歌手グウェン・ステファニー、「私は日本人」発言で批判の的に

ブランドロゴとかアート作品とか唯一無二の価値を盗用するなら批判も分かるが、これは理解できない。文化が交流して新しいものが生まれるのは当然。むしろ異文化の人が自文化を愛してくれるのは嬉しい。 https://t.co/e6Ae96Sf7z

— 鈴木 翔 (@wotagiri_sho) January 12, 2023
Other users responding to CNN's social media post said they did not understand why there had been a controversy, with one saying: "I'm Japanese, but since I was a child, I've always liked American country music the most. Is this also something discriminatory?"
Stefani's representatives declined to provide further clarification to Allure Magazine when asked. However, her fashion products have previously claimed influence from a variety of foreign cultures aside from that of Japan, including Guatemala, India and Jamaica.
The conversation around Stefani's interview comes at a time when discussions over appropriate forms of cultural exchange have taken on new importance in the US, as the country reels from the aftermath of recent incidents of violence towards people of Asian origin, including the mass shooting at Monterey Park, California.
Before the COVID-19 pandemic, nearly 3.6 million Japanese visited the United States, contributing $16.3 billion to the US economy. US tourists to Japan, meanwhile, totaled 1.4 million, according to Japan Matters for America, jointly published by the East-West Center and the Sasakawa Peace Foundation.
Japan and the United States share over 450 sister city and sister state relationships, which are aimed at building cultural, people-to-people, and commercial ties. The Japanese capital of Tokyo has 11 such relationships, according to Japan Matters for America.

Aaron McNicholas is a participant in the Young Professionals Program at the East-West Center in Washington. He is a graduate student in the MA in Asian Studies program at Georgetown University, with a concentration in politics and security.