Suwon City Hwaseong Fortress, Gyeonggi-do Province, South Korea. [Image: Domenico Convertini / Flickr]
In late October this year, Phoenix, Arizona formalized a sister city agreement with Suwon, South Korea. This will be Phoenix's 11th sister city. For Suwon, South Korea, this sister city partnership will be the city's first one in the United States. In addition to Suwon, Phoenix has three other Indo-Pacific sister city relationships: Chengdu, China (est. 1987); Himeji, Japan (est. 1976); and Taipei, Taiwan (est. 1979). The state of Arizona has a province relationship with South Jeolla Province, South Korea, established in 2010.
Phoenix Mayor Kate Gallego and Suwon Mayor Yeom-Tae Young met in Phoenix to sign the agreement. The benefits of Phoenix's new partnership with Suwon will include: 1) information sharing concerning Smart Cities initiatives and sustainability; 2) youth education exchanges including the Youth Ambassador Exchange Program, pairing classrooms together around Science, Technology, Engineering, the Arts, and Math (STEAM) topics, and Korean culture and language learning programs; and 3) arts, culture, and sports exchanges.
In addition to educational exchanges, the partnership also promises business exchanges and possible foreign investment opportunities. Suwon, South Korea is home to Samsung—the multinational electronics manufacturer. With Arizona becoming the main semiconductor hub for the United States, this new partnership benefits businesses from both countries.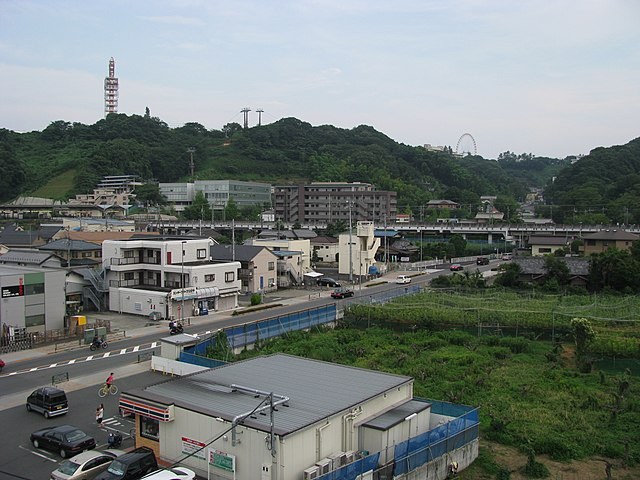 View of Inagi City in Tokyo Prefecture, Japan. [Image: Aimaimyi / Wikimedia Commons]
Suwon and Phoenix were not the only cities this year to sign a sister city agreement. In July, Inagi City, Japan and Foster City, California also formalized a sister city partnership. This will be both cities' first sister city relationship. According to Foster City, this partnership is designed to develop lasting civic and people-to-people connections while also promoting culture and education. The agreement will culminate a process initiated in October, 2020 by city councilmembers who approved forming a sister city. Foster City decided Inagi City was the best fit because of the cities' mutual interests in the environment, sports, and youth education development.
Foster City Sister Association was created to promote education and cultural exchange. Steve Okamoto-- a former Foster City council member and major supporter of this partnership -- stated that youth exchanges and cultural learning opportunities are what he envisioned. They hope to have potential student-exchanges by next spring including a Little League baseball team exchange.
Despite the challenges COVID-19 has created for everyone, these two new sister city agreements highlight the importance of creating transnational bonds between the United States and Indo-Pacific countries. Sister cities are about building trust and forging a strong relationship with an international city that shares similar values. By connecting through these shared values, United States' citizens are given the opportunity to learn about a new culture while also benefiting from the economic and educational exchanges created.

Shannon Wells is a participant of the Young Professionals Program at the East-West Center in Washington. She is a first-year Master's of International Studies student at North Carolina State University.