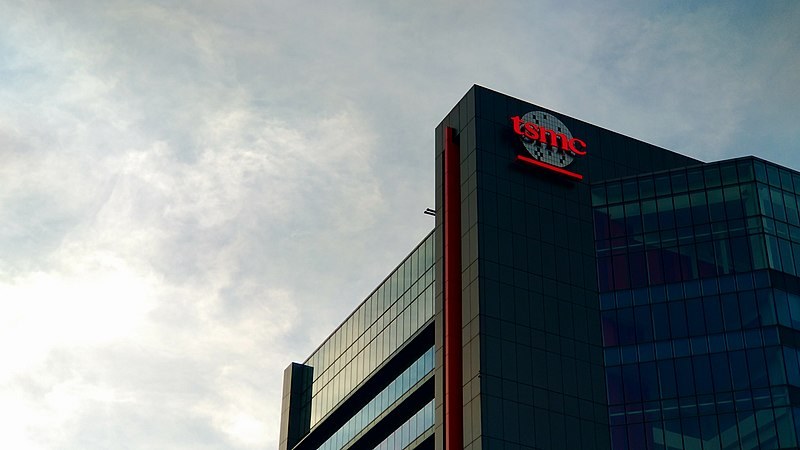 During a visit from US President Joe Biden on December 6, 2022, the world's largest chipmaker, Taiwan Semiconductor Manufacturer Co. (TSMC), announced it would more than triple its investment in its new Arizona plant to $40 billion. The boost will result in a second factory producing more technically advanced chips than initially announced by 2026 with a projected annual revenue of $10 billion. The venture makes for the largest foreign investment in Arizona's history and one of the largest for the United States broadly.
President Biden was joined by Apple CEO Tim Cook, TSMC founder Morris Chang, and NVIDIA CEO Jensen Huang among others, who expect their chips to be made in the new plants. Collaboration with TSMC is a key piece of the Biden administration's agenda supporting the CHIPS and Sciences Act, which seeks to encourage investment in domestic semiconductor manufacturing amid a market disrupted by supply-chain issues and an ongoing US-China chip war.
TSMC Arizona additionally plans to implement an on-site water reclamation plant to offset the high water costs of chip manufacturing, culminating in near-zero liquid waste. TSMC Chairman Dr. Mark Liu claims the result will be the greenest semiconductor manufacturing facility in the United States.
The announcement is a step toward achieving local aims of establishing Phoenix as a semiconductor hub through tight cooperation with Taiwan. TSMC's presence is already creating a "Little Taipei" in the area, linking the two sister cities. As TSMC creates 13,000 high-tech jobs, Taiwanese workers and companies are moving in around "TSMC Village", as the employees' apartment community is dubbed. Taiwanese companies have already made inroads in the city, such as 85C Bakery Cafe, bubble milk tea brand Sharetea, and the Bank of Taiwan. The local housing market will likely also receive a boost as further apartments are built.
As bilateral links deepen, opportunities for further cultural integration open. This year, Arizona State University's (ASU) West campus, just eight miles from TSMC's facility, hosted a celebration of Taiwan's National Day, or Double Ten Day, in partnership with Phoenix Sister Cities. Festivities included a night market, cultural performances and dances, and a firework display ubiquitous with the holiday. ASU intends to hold the event annually, which had nearly 700 community members in attendance. Since 2015, Arizona's Department of Education have held talks with its Taiwanese counterpart in hopes of establishing programs for recruiting Chinese language teachers from Taiwan and organizing summer language camps abroad. Nearly 600 engineers hired in Arizona have already been sent to Taiwan for training.
On a visit to Taiwan in August, Arizona Governor Doug Ducey met with several Taiwanese semiconductor executives to explore opportunities for future collaboration. According to the Taiwan External Trade Development Council, TSMC's pledged investment in Arizona has motivated more than 100 Taiwanese suppliers to invest or consider investing, whom Governor Ducey and the Arizona state government are eager to assist. Arizona is already the leading state recipient of Taiwanese investment and home to a base that trains Taiwan's F-16 fighter pilots. Arizona also plans to open a trade office in Taipei and the sides have inked an agreement on cooperation in higher education.
From education and security to trade and environmental protection, Taiwan-Arizona cooperation matters. Enhancing the bilateral semiconductor partnership catalyzes progress on all these fronts.

Chris Cooper is a Fulbright grantee in Kinmen, Taiwan. He is an alum of the Young Professional Program at the East-West Center in Washington and University of California-Berkeley with a BA in Political Science.