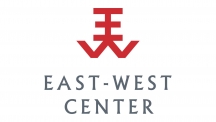 US Indo-Pacific Policy Matters (USIPM) is a set of course modules designed to introduce undergraduate students to various facets of US Indo-Pacific policy. The USIPM curriculum focuses on US policy towards the region stretching from India to Japan. The curriculum highlights key US priorities, themes, approaches, and historical milestones.

The curriculum includes at least 12 modules focusing on different aspects of US Indo-Pacific policy, including four history modules and six modules on current policy, ranging from regional governance to digital economy. The modules can be individually incorporated into a wide range of courses, from political science to economics. Instructors can also elect to use the modules in concert to create a full course that offers a comprehensive and interdisciplinary introduction to US policy in the Indo-Pacific region. Each module includes learning objectives, reading materials, class activities, and multimedia resources.

Free access to the USIPM modules is being granted to select educational institutions across the United States. If you are interested in accessing the USIPM curriculum, contact Lance Jackson, EWCW Programs Coordinator.



This entry is password protected. To view it please enter the password below: