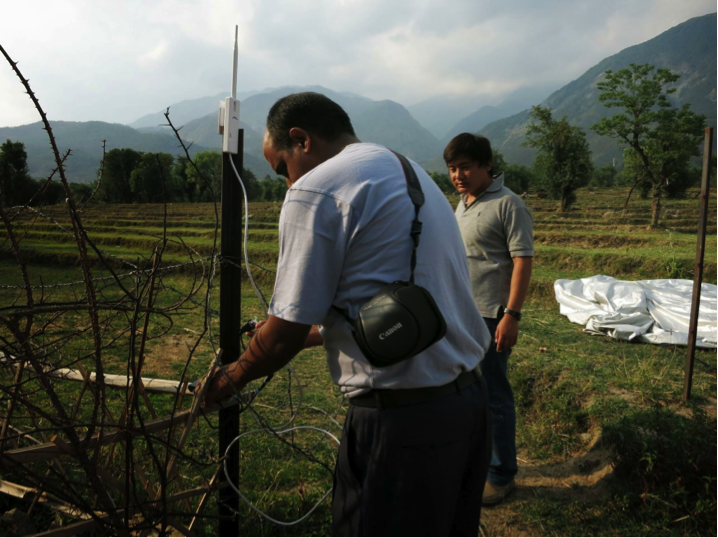 A USTDA grant to an Indian internet service provider will help facilitate broadband access to over 30 million Indians.
On January 18, the United States Trade and Development Agency (USTDA) announced the award of a grant intended to bring internet connectivity to Indians in non-urban areas. Its recipient, AirJaldi, an internet service provider (ISP) in India, is using the grant to hire The Vernonburg Group LLC, a consulting firm based on Georgia, to perform a feasibility study in support of the grant's goal. AirJaldi director Michael Ginguld said in a US Mission India press release that, "the provision of fast and reliable connectivity to underserved, yet well-deserving communities in rural and semi-rural areas in India remains a challenge, despite great progress made in the past few years by multiple providers and partners across India, us included."
Founded in 1992, the USTDA facilitates export opportunities for US companies by acting as a main point of liaison between companies and local business environments. According to the USTDA, every dollar they spend on programs for priming developing economies toward infrastructure projects generates an average of $136 in export value for the United States. In Georgia alone, each dollar invested by the USTDA yields an average return of $117. Although the grant amount to AirJaldi has not been disclosed, USTDA grants are usually between $500,000 to $1 million.
AirJaldi began in 2005 after a group of 'hacktivists' established its first WiFi network in Dharamshala, Himachal Pradesh. The group became a registered ISP in India in 2009 and has since expanded to 9 states with 40 networks. The USTDA grant would help AirJaldi expand its network across 16 states.
The Vernonburg Group is an internet consulting company based in Georgia, with a mission to, "support governments, companies, non-profits, and other organizations develop and implement regulatory regimes, programming, business models, and technologies that could be used to eliminate the digital divide." Its previous work has covered topic areas like subnational digital equity administration, a partnership with the United Nations Development Programme in 2022 on Indo-Pacific development policy and institutions, and framework proposals for national broadband plans in Latin America and the Carribean in partnership with the Inter-American Development Bank.
As part of implementing broadband access, the Vernonburg Group will evaluate technical considerations along with capital financing and possible sustainable business models. These factors would be based on AirJaldi's existing WiFi and business models.
The Vernonburg group is part of a booming international business environment in Georgia. In 2022, international trade in the Peach State grew by 18% from 2021, totaling $196 billion (about $600 per person in the United States). In addition, Indo-Pacific countries made up seven of Georgia's top ten trade partners. Georgia's booming international trade mirrors the substantial growth in two-way trade between the United States and India. In 2017, Georgian jobs directly supported by exports from India reached 4,300, which was an increase of 43% from the year before. Overall trade figures also show favorable trends. From 2005-2015, two-way trade between the two countries had grown by around 200%.
These numbers are especially impressive considering how much of India has yet to have broadband access. Around half of India's population or 685,591,071 people have yet to connect to the web. The USTDA-funded study would be a crucial first step in providing internet access to around 30 million Indians.
Angelo Paule is a participant in the Young Professionals Program at the East-West Center in Washington. He received his Bachelor's of Arts degree in Political Science at the University of Guam.