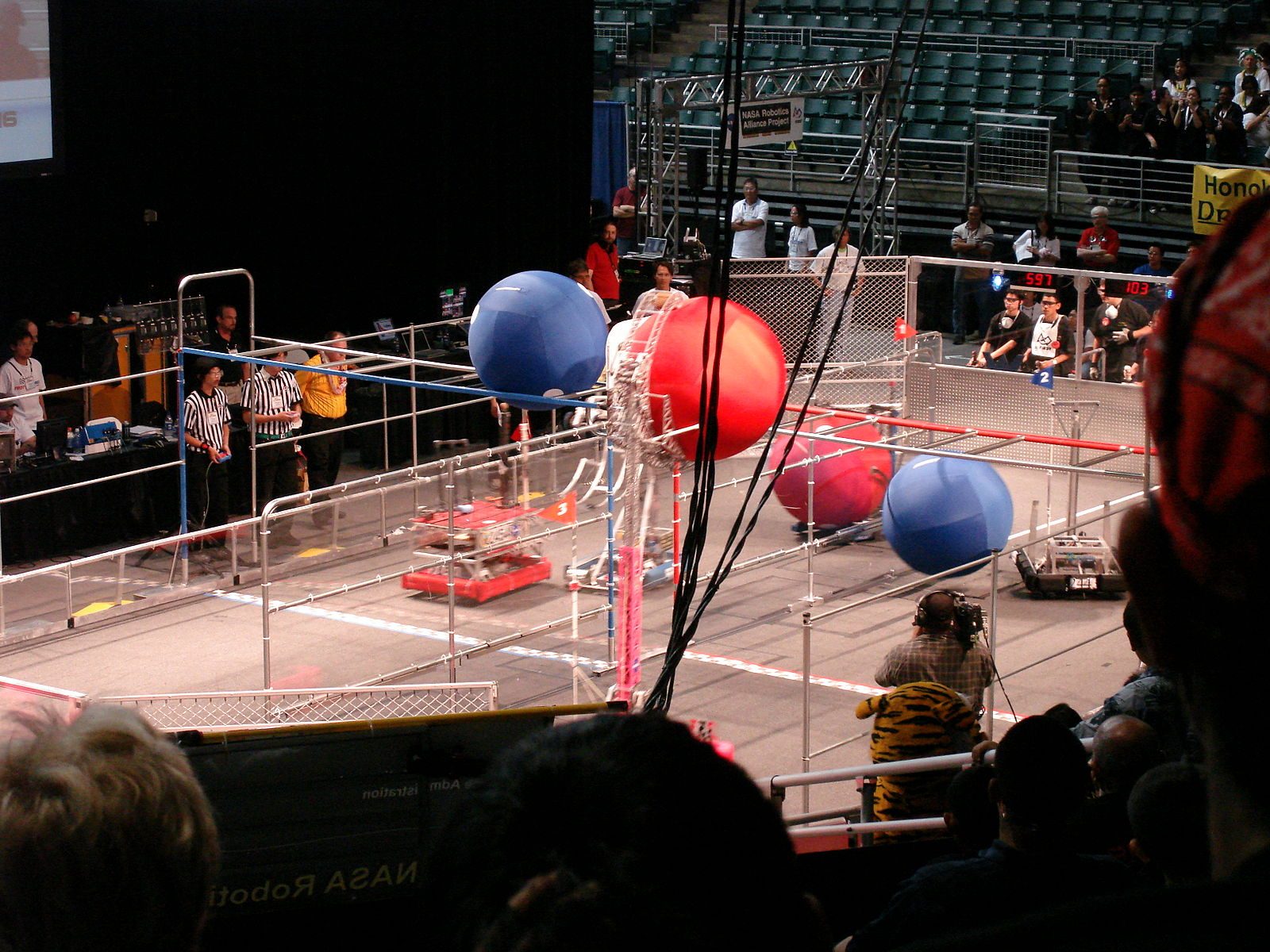 Several Taiwanese schools are set to visit Hawaiʻi in March to compete in the qualifying rounds of the international FIRST Robotics Competition.
The State of Hawaiʻi and Taiwan inked their sister agreement twenty years ago, in 1993. This year, the State of Hawaiʻi Office in Taipei (SHOT), led by Executive Director Alex Lei, is facilitating several educational and cultural visits to Hawaiʻi from Taiwan.
In March, around 100 Taiwanese students will be visiting the University of Hawaiʻi in Manoa, Oʻahu, for the Hawaiʻi FIRST Robotics competition. The competition will run from March 22-25 as a regional qualifier for the international FIRST Robotics Competition.
Six teams from Taiwan are participating in the competition, alongside teams from Washington state, California, Singapore, Japan, and Indonesia. Hawaiʻi First Robotics runs the competition, with a mission to "motivate young people to pursue education and career opportunities in science, technology, engineering, and math (STEM), while building self-confidence, knowledge, and life skills."
In the FIRST Robotics Competition, students design, build, and program industrial-size robots "capable of solving complex challenges." This year's competition incorporates United Nations Sustainable Development Goal #7 to "Ensure access to affordable, reliable, sustainable and modern energy for all". Two teams at a time will compete to have their robotics deliver game pieces to specified locations (which represent energy and energy grids, respectively). Later in the match, the robots will need to accurately dock at a 'charging station' in a marked location.
Other Taiwanese group visits to Hawaiʻi include dance performances at The Honolulu Festival in March and a visit to the Merrie Monarch Festival in April. The Taiwan contingent arriving at The Honolulu Festival will be attending the event for the first time in four years.
Established in 1994, SHOT represents the State of Hawaiʻi in Taiwan. The office focuses on cooperation and exchanges in "education, cultural promotion, clean energy, attract[ing] foreign direct investment to Hawaiʻi and export assistance for made-in-Hawaiʻi products to Taiwan." SHOT Director Alex Lei suggested that people-to-people ties synergized in attracting both Taiwanese FDI to Hawaiʻi and Hawaiʻi an exports to Taiwan.
Taiwan and the United States have robust sister city and educational ties. Taiwan and the United States share almost 90 sister city partnerships, which include 35 US states. Taiwanese students also make up the 7th largest group of foreign students studying in the United States.
Additionally, The East-West Center based at the University of Hawaiʻi at Manoa has hosted the recurring Pacific Islands Leadership Program (PILP). The program aims to "Build a network of collaborative leaders dedicated to shaping the future prosperity of the Pacific region by taking informed, effective action," and is funded by Taiwan's Institute of Diplomacy and International Affairs (IDIA) of its Ministry of Foreign Affairs (MOFA).
These upcoming trips are not the only times the sister city partnership has helped with dealings between Hawai'i and Taiwan. In December 2022, SHOT helped Cy Feng from the Honda International Center at Kapiolani Community College on his visit to Taiwan to promote tourism and education-related recruitment.
Relaxed COVID-19 restrictions in Taiwan and the reopening of direct flights between Hawaiʻi and Taiwan may help restore tourism and other types of visits. Direct flights between Hawaiʻi and Taiwan may resume as early as March 2023, which would be in time for the Hawaiʻi FIRST Robotics Competition and subsequent cultural group visits.
Angelo Paule is a participant in the Young Professionals Program at the East-West Center in Washington. He received his Bachelor's of Arts degree in Political Science at the University of Guam.