Mint chocolate flavor gained popularity in South Korea in recent years, spawning the "minchodan" (민초단) or mint chocolate army. Since the flavor went mainstream, food and snack brands across the country have released limited-edition mint chocolate items. But can the mint chocolate craze, like Kimchi and Dalgona before it, ride the tide of Korean cuisine's prominence to the West? If not, what exactly determines whether a global trend will continue or fade away its way to the top?
Early last year, endless local and international products flooded the market, from Orion's Mint Choco Pie to Starbucks' Mint Chocolate Chip beverage, which reportedly sold over 500,000 cups in its first two weeks. Yet, as the trend gained popularity, the Korean people became polarized into two camps —"minchodan" and "banminchodan" for mint-choco haters—, or the pineapple on pizza debacle 2.0. The flavor's similarity to toothpaste, as well as bizarre concoctions like mint chocolate-flavored soju and fried chicken, seemed to be the source of this friction.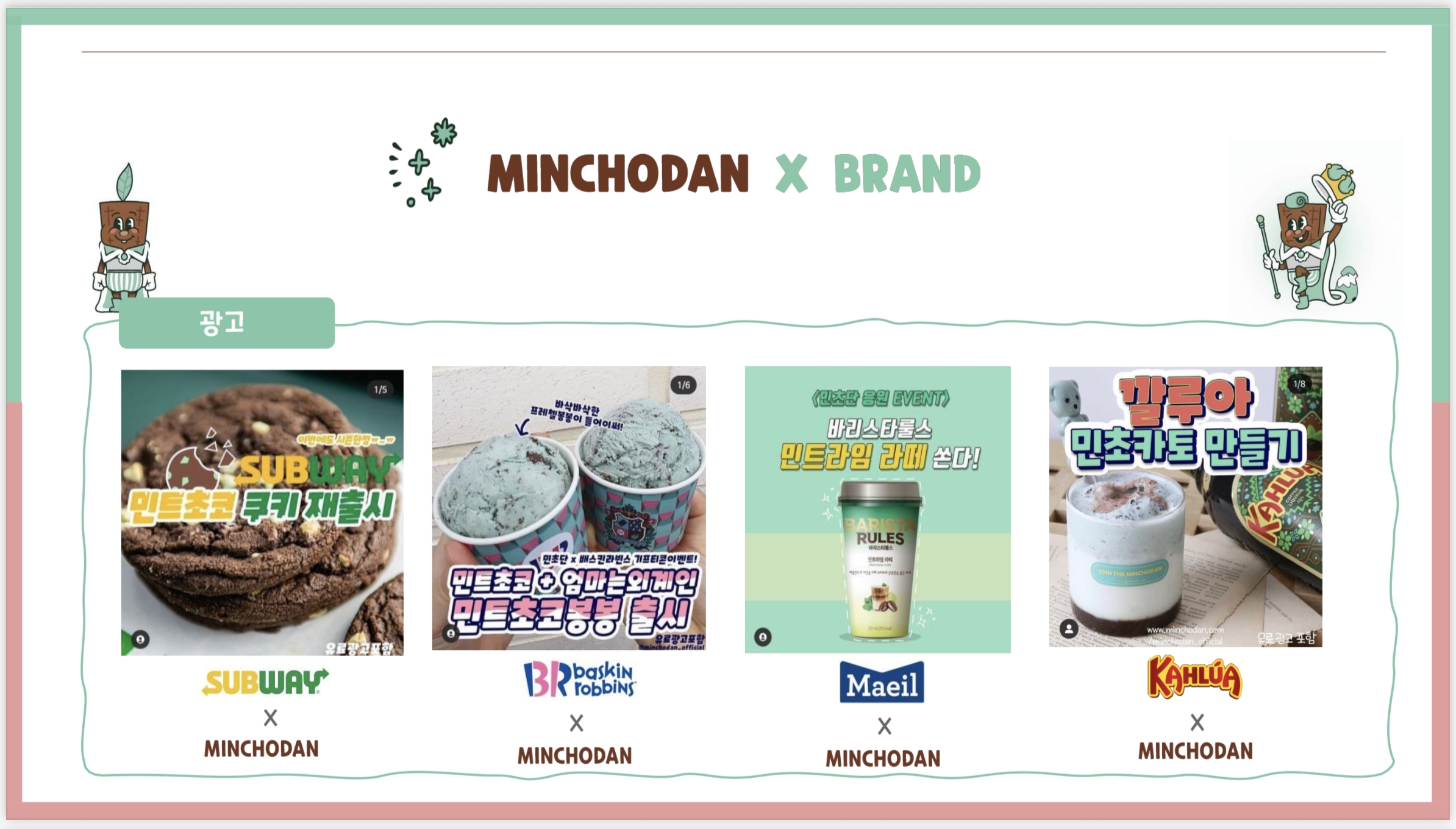 "There are many flavors in the world. Mint Choco is receiving a lot of attention among them, and opinions about it are divided," Minchodan, a Korean food brand inspired by the trend in January 2020, states on their website.

Yoon Su-mi, Minchodan's Product Manager, reflects on some of the negativity facing the trend, like the constant comparisons to toothpaste in an interview with East-West Center Young Professional Maria D.Corte, "[t]hese words, which started out as a joke or a game, make it difficult for someone to be honest about their taste preferences." For this reason, the Minchodan brand aims to introduce mint chocolate to the world and to enable others to proudly express their flavor preferences.
While Yoon is uncertain whether the mint chocolate trend will spread to the United States, she emphasizes her goal is to create a safe space and an active community for people who appreciate the flavor.

The resistance to new flavors is not unusual in the United States. Asian and other immigrant populations have long been met with criticism and reluctance in their endeavors to introduce their new home countries to authentic ethnic dishes with strong and distinct flavors. Kimchi, as we know it today, was invented a little more than 200 years ago, but only recently became an international sensation. The trend came after years of investment by the South Korean government, initially debuting kimchi as their national dish in 2009 during the launch of the Global Hansik gastrodiplomacy program. Like Mint-choco, Kimchi's attributes, such as its strong flavor and fragrance, made the dish's quick globalization appear impossible. Today, Kimchi is an iconic Korean superfood, appreciated by people all over the world.
From K-pop idols constantly leading the global music charts to Bong Joon-ho destigmatizing subtitles, South Korea continues to pave the way as a world leader in soft power. As the latest South Korean trends emerge, Westerners are leaving their prejudices at the door.
So, why not try something new? On August 26, 2022, Minchodan will host the Mint Chocolate Festival in Seoul . The event will showcase a variety of mint chocolate flavored pastries, beverages, and treats for mint chocolate fans and newcomers alike.
Maria D. Corte is a Research Intern at the East-West Center in Washington. She is a second-year graduate student at the Fletcher School of Law and Diplomacy at Tufts University studying International Security, Human Security, and Tech Policy, with a concentration on Asia.