Launched in September 2011, the Korea Matters for America/America Matters for Korea project is a comprehensive and multi-activity effort to demonstrate and track South Korea's importance to the United States, and the United States' importance to South Korea.
This project consists of a printed publication, one-page summaries of every US state and Congressional District, outreach events across the US and Korea, and online articles, data visualizations, and information about the US-Korea relationship. The 3rd edition of the Korea Matters for America publication was launched in June 2018.
Emphasis is placed on generating and disseminating user-friendly analysis and visual graphics – on both quantitative and qualitative data – making it useful to political leaders, policymakers, business people, analysts, media, and students.

Funding for this project was provided by the Embassy of the Republic of Korea in Washington, DC.


East-West Center
The East-West Center promotes better relations and understanding among the people and nations of the United States, Asia, and the Pacific through cooperative study, research, and dialogue. Established by the US Congress in 1960, the Center serves as a resource for information and analysis on critical issues of common concern, bringing people together to exchange views, build expertise, and develop policy options. The Center's Washington, DC office focuses on preparing the United States for an era of growing Asia Pacific prominence.
The Center is an independent, public, nonprofit organization with funding from the US government, and additional support provided by private agencies, individuals, foundations, corporations, and governments in the region.
The views expressed in articles by external contributors are those of the author and do not necessarily reflect the policy or position of the East-West Center or any organization with which the author is affiliated.

Our Partners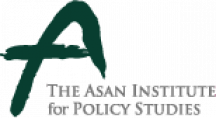 Asan Institute
The Asan Institute for Policy Studies is an independent, non-partisan think tank with the mandate to undertake policy-relevant research to foster domestic, regional, and international environments that are conducive to peace and stability on the Korean peninsula and Korean reunification.

Korea Institute for International Economic Policy
The Korea Institute for International Economic Policy (KIEP) was founded in 1989 as a government-funded economic research institute. It is a leading institute concerning the international economy and its relationship with Korea. KIEP advises the government on all major international economic policy issues and serves as a warehouse of information on Korea's international economic policies. KIEP possesses highly knowledgeable economic research staff as well as maintains a wide network of prominent local and international economics societies, augmented by our affiliate in Beijing and our partnership with the Korea Economic Institute of America (KEI).


Project Staff
Director: Satu Limaye, PhD
Coordinators: Caitlin Brophy, Peter Valente, Sarah Wang
Publication Additional Research and Support: Grace Ruch Clegg, Allison Golden, James Holloway, Jake Howry, Yeseul Oh, Heejae Park, Savannah Shih, Karunia "Karin" Silitonga, Serphina Wang, Toby Warden, Michael Weaver, Yeseul Woo
Asan Institute publication staff: Ham Geon Hee, James Kim, Kim Kildong, Kim Seonkyung, Lee Seunghyuk, Lee Soo-hyun, Seo Yeonjeong, Seol Jaehoon
KIEP publication staff: Kyong Hyun Koo, Heyri Park