Launching in 2022, The Philippines Matters for America / America Matters for the Philippines maps the trade, investment, employment, business, diplomacy, security, education, tourism, and people-to-people connections between the United States and the Philippines at the national, state, and local levels. Part of the Asia Matters for America initiative, this publication and the AsiaMattersforAmerica.org website are resources for understanding the robust and dynamic US-Philippines relationship.
This project consists of a publication, online articles, and information about the US-Philippines relationship.
East-West Center
The East-West Center promotes better relations and understanding among the people and nations of the United States, Asia, and the Pacific through cooperative study, research, and dialogue. Established by the US Congress in 1960, the Center serves as a resource for information and analysis on critical issues of common concern, bringing people together to exchange views, build expertise, and develop policy options.
The East-West Center in Washington advances US-Indo-Pacific relations by creating innovative content, publications, exchanges, and outreach activities. Furthering the Center's congressional mandate of cooperative research, education, and exchange on US-Asia relations, the East-West Center in Washington's projects, programs, and products service six key sets of stakeholders—1) the US Congress, 2) the US Department of State, 3) other US government departments and agencies, 4) Indo-Pacific governments and embassies, 5) wide and expanding networks of partnerships that include US and Indo-Pacific think tanks, foundations, academia, and the media, and 6) program participants and contributors.
US Embassy in the Philippines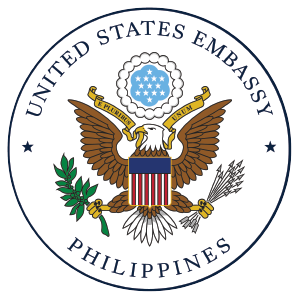 Since the Republic of the Philippines gained its independence in 1946, the United States government has been represented by the US Embassy in the Philippines. The Embassy exercises many different functions in its official representation to the Philippine government. These include political, administrative, economic, public diplomacy, and consular affairs managed under the Ambassador by counselors from the Department of State. The US Agency for International Development manages bilateral development projects. Military affairs are handled by the Defense Attaché's office at the Embassy. The US Veterans Administration has its only overseas office at the Embassy in Manila. This office takes care of veterans affairs for the many American and Filipino veterans residing in the Philippines. Find more information about the US Embassy and its work on Facebook, Twitter, and Instagram.

Project Team

Director: Satu Limaye, PhD
Coordinators: Michele Helen Reyes, Spencer Gross
Research & Content: Aaron Chan, Michael Di Girolamo, Christina Durham, Abbigail Hull, Lance Jackson, Vannary Kong, Kimery Lynch, Mimi MacKilligan, Ryan Roden, Jeanette Simmons, Ross Tokola, Ruivaldo Freitas Viana, Tri Vo, Sarah Wang