The 2023 Rockville Taiwan Bubble Tea Festival took place in Rockville, Maryland. Beyond the delicious bubble tea offerings and cultural showcases, this annual extravaganza served a crucial role in strengthening US-Taiwan relations, serving as a unique platform for nurturing cultural diplomacy and mutual understanding.

The Rockville Taiwan Bubble Tea Festival, celebrating Taiwanese culture and culinary innovation, retained its charm in 2023. It paid homage to the enduring popularity of bubble tea, an invention from Taiwan's 1980s that has since taken the global stage by storm. As a yearly tradition, this festival has become a cultural cornerstone, showcasing both the roots and the innovative variations that have made bubble tea an integral part of Taiwanese culture.
According to Minze Vicent Chien, the National President of Formosa Association for Public Affairs and a member of the Organizing Board, the preparation for the festival spanned a total of six months, attracting more participation from food and beverage vendors than ever before, not only from Taiwan, but also from Hong Kong, China, and Japan, and America.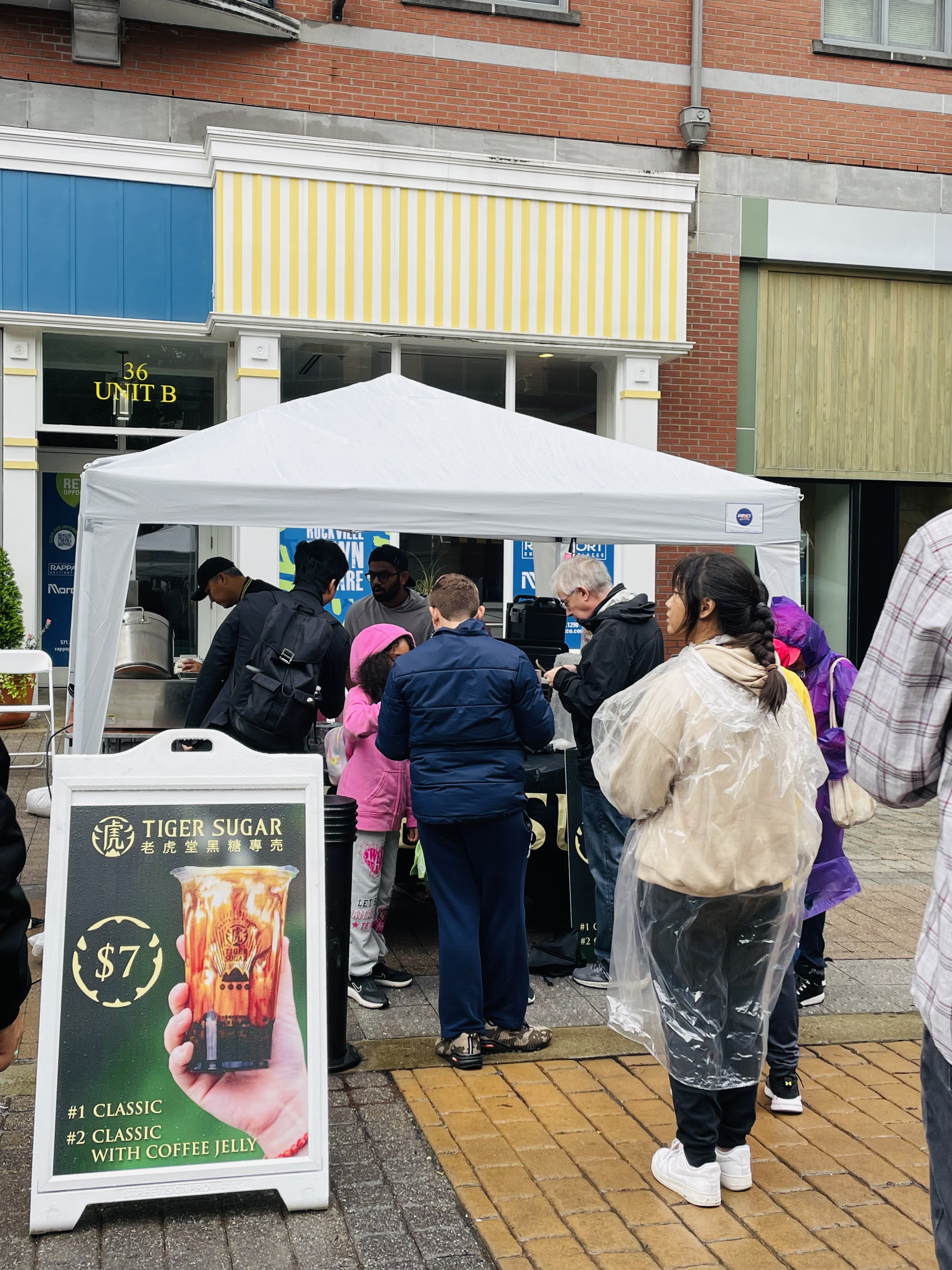 The Sister City Relationship
While the festival attracted attendees from all walks of life, its significance in the realm of US-Taiwan relations cannot be overstated. It serves as the flagship event of the Taiwan Sister Cities, an organization deeply committed to promoting intercultural understanding and cooperation between the United States and Taiwan.
In July 2019, Rockville and Yilan City, Taiwan officially formalized their sister city relationship. In 2020, the Rockville-Yilan City Corporation broadened its mission to encompass all Taiwan Sister City relationships in the United States, joining forces with the Institute for International Development Studies.
The festival's inaugural edition in May 2019 drew over 2,000 attendees, marking a successful beginning. Fast forward four years, and the festival has solidified its status as a recognized annual event in Rockville. Despite encountering challenges posed by inclement weather, including heavy rain and gusty winds, the festival showcased remarkable resilience, while reveling in the amalgamation of food, music, and cultural activities.
A Cultural Bridge between US and Taiwan
The festival's significance extends beyond its culinary and cultural delights; it acts as a cultural bridge, providing attendees with a window into the rich heritage of Taiwan. It goes beyond mere observation as attendees actively participate in traditional tea ceremonies and bubble tea-making demonstrations.
The festival also plays a pivotal role in advancing US-Taiwan relations, particularly in the context of the broader diplomatic and geopolitical landscape where the United States maintains unofficial relations with Taiwan. Events like this serve as invaluable channels for people-to-people diplomacy, fostering mutual respect and understanding. They break down barriers, allowing Americans to connect with Taiwanese culture.
Robin Cheng, Deputy Representative of the Taipei Economic and Cultural Representative Office in the United States, emphasizes that Taiwan is not only known for its robust economy and cutting-edge technology but also for its rich and diverse culture. The Taiwan Bubble Tea Festival serves as a vehicle for showcasing Taiwan's soft power - its culture - and its willingness to share it with the world.

The festival, further, provides a unique space for people to connect, learn from each other, and develop a deeper appreciation for the cultural tapestry of both nations. In essence, it contributes to the multifaceted relationship between the United States and Taiwan, encompassing trade, security cooperation, and shared democratic values.
In conclusion, the 2023 Rockville Taiwan Bubble Tea Festival transcends its identity as a culinary event to become a cultural bridge that strengthens US-Taiwan relations. It celebrates flavors, traditions, and innovations while embodying cultural diplomacy, mutual understanding, and people-to-people connections that are crucial for a robust international partnership. It underscores the power of cultural exchange in fostering global relations and celebrating the best of both nations. In an ever-evolving diplomatic landscape, the festival's role as a cultural ambassador and a conduit for fostering stronger US-Taiwan relations remains undeniable.
Mrittika Guha Sarkar is a Young Professional at the East-West Center in Washington. She is a graduate student at American University's School of International Service. She is further an Associated Research Fellow at the Institute for Security & Development Policy (ISDP), Sweden.
Thao Dang is a Young Professional at the East-West Center in Washington. She is a graduate student at the Elliott School of International Affairs, George Washington University, where she is focusing on US foreign policy.