Launched in 2017, the India Matters for America/America Matters for India project is a comprehensive and multi-activity effort to demonstrate and track India's importance to the United States, and the United States' importance to India.
The inaugural print edition of the India Matters for America publication was published in June 2017 to coincide with Indian Prime Minister Modi's visit to the United States.
Emphasis is placed on generating and disseminating user-friendly analysis and visual graphics – on both quantitative and qualitative data – making it useful to political leaders, policymakers, business people, analysts, media, and students.

East-West Center
The East-West Center promotes better relations and understanding among the people and nations of the United States, Asia, and the Pacific through cooperative study, research, and dialogue. Established by the US Congress in 1960, the Center serves as a resource for information and analysis on critical issues of common concern, bringing people together to exchange views, build expertise, and develop policy options. The Center's Washington, DC office focuses on preparing the United States for an era of growing Asia Pacific prominence.
The Center is an independent, public, nonprofit organization with funding from the US government, and additional support provided by private agencies, individuals, foundations, corporations, and governments in the region.
The views expressed in articles by external contributors are those of the author and do not necessarily reflect the policy or position of the East-West Center or any organization with which the author is affiliated.


Our Partners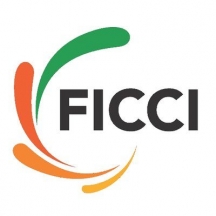 Federation of Indian Chambers of Commerce and Industry
Established in 1927, the Federation of Indian Chambers of Commerce and Industry (FICCI) is the largest and oldest apex business organisation in India. Its history is closely interwoven with India's struggle for independence, its industrialization, and its emergence as one of the most rapidly growing global economies. A non-government, not-for-profit organisation, FICCI is the voice of India's business and industry. From influencing policy to encouraging debate, engaging with policy makers and civil society, FICCI articulates the views and concerns of industry. It serves its members from the Indian private and public corporate sectors and multinational companies, drawing its strength from diverse regional chambers of commerce and industry across states, reaching out to over 250,000 companies. FICCI provides a platform for networking and consensus building within and across sectors and is the first port of call for Indian industry, policy makers and the international business community.
FICCI members contributed to this publication:


Project Staff
Director: Satu Limaye, PhD
Coordinators: Caitlin Brophy, Peter Valente, Sarah Wang
Publication Additional Research and Support: Grace Ruch Clegg, Tara Duane, Yumiko Kozu, David Lee, Jaichung Lee, Genna Liu, Alison Ma, Karen Mascariñas, Khun Nyan Min Htet, Anh Pham, Peter Valente, Sarah Wang, Xiaoyi Wang,
FICCI publication staff: FICCI: Dr. A. Didar Singh, Secretary General; Ridhika Batra, Director, FICCI-USA; Anshuman Khanna, Sandip Samaddar, Kriti Doval, Monika Dhole, Sakshi Arora, Shreya Sharma